Manipal gets First da Vinci X Surgical System
Date : September 26th, 2017
Sunday, September 17, 2017 marks the date when Dr. S. P. Somashekhar, Chairman & HOD Surgical Oncology, Manipal Health Enterprise performed the inaugural surgical procedure on Manipal Hospital's new da Vinci X surgical robot. This is the first operational da Vinci X system in India. (According to Vattikuti Foundation President, Raj Vattikuti, it may not be the first one put into service in the world, however- just one of the first.) The manufacturer, Intuitive Surgical states that "The da Vinci X System will provide surgeons and hospitals with access to some of the most advanced robotic-assisted surgery technology at a lower cost." (When compared to their flagship product the da Vinci Xi.)
For over six years, prior to acquiring the da Vinci X, surgeons at Manipal Hospital, one of India's pioneer robotic surgery hospitals, had been using the da Vinci Si Surgical System (since June, 2011).

We asked Dr. Somashekhar to share some of his impressions of the new system.

Vattikuti Foundation: What made you decide to invest in an X system?
Dr Somashekhar: We found sleek arms, integrated vessel sealers and fire fly technology great additional features which helps in performing complex oncological procedures.
Vattikuti Foundation: Please share your impressions on the new features. What do you like the most?
Dr Somashekhar: The da Vinci X with sleek arms ensures has minimal clashing and is great for performing multiquadrant surgery. The Firefly technology is used in oncology to harvest sentinel nodes and therefore avoid unnecessary lymphadenectomy and associated morbidity, especially in gynaecological cancers. The technology can also detect bowel perfusion and therefore ensures better anastamotic healing. Other aspects like voice and laser guidance systems, lightweight endoscope with better xenon illumination and improved 3D optics system are great additional attributes.
Vattikuti Foundation: Will this tool be better for you, your staff and your patients, or does it just continue the excellence you already experience with the da Vinci Surgical System?
Dr Somashekhar: The da Vinci benefits both the surgeons and the patients by allowing us to perform difficult cancer surgeries with minimal morbidity. Several members of the Robotic Surgeons Council of India are hoping to hear more about the da Vinci X from Dr. Somashekhar in November in Goa. For now, all of us at the Vattikuti Foundation want to thank and congratulate him and the Manipal team for this exciting new first in robotic surgery.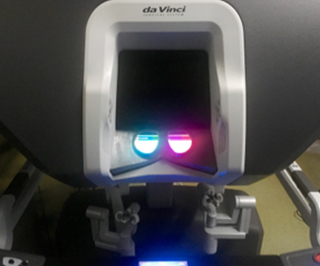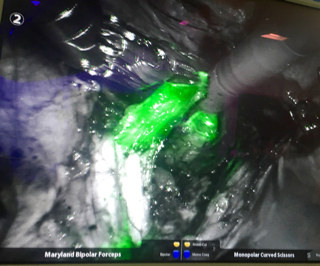 (Images courtesy : Dr S. P. Somashekhar)