Art and Science of High Impact Publications
"Art and science of high impact publications" is a Vattikuti School of Academics course in collaboration with the Manipal Academy of Higher Education (MAHE), Manipal Karnataka, India.
Day 1: August 15th, 2022 | 4:30 pm - 9:00 pm IST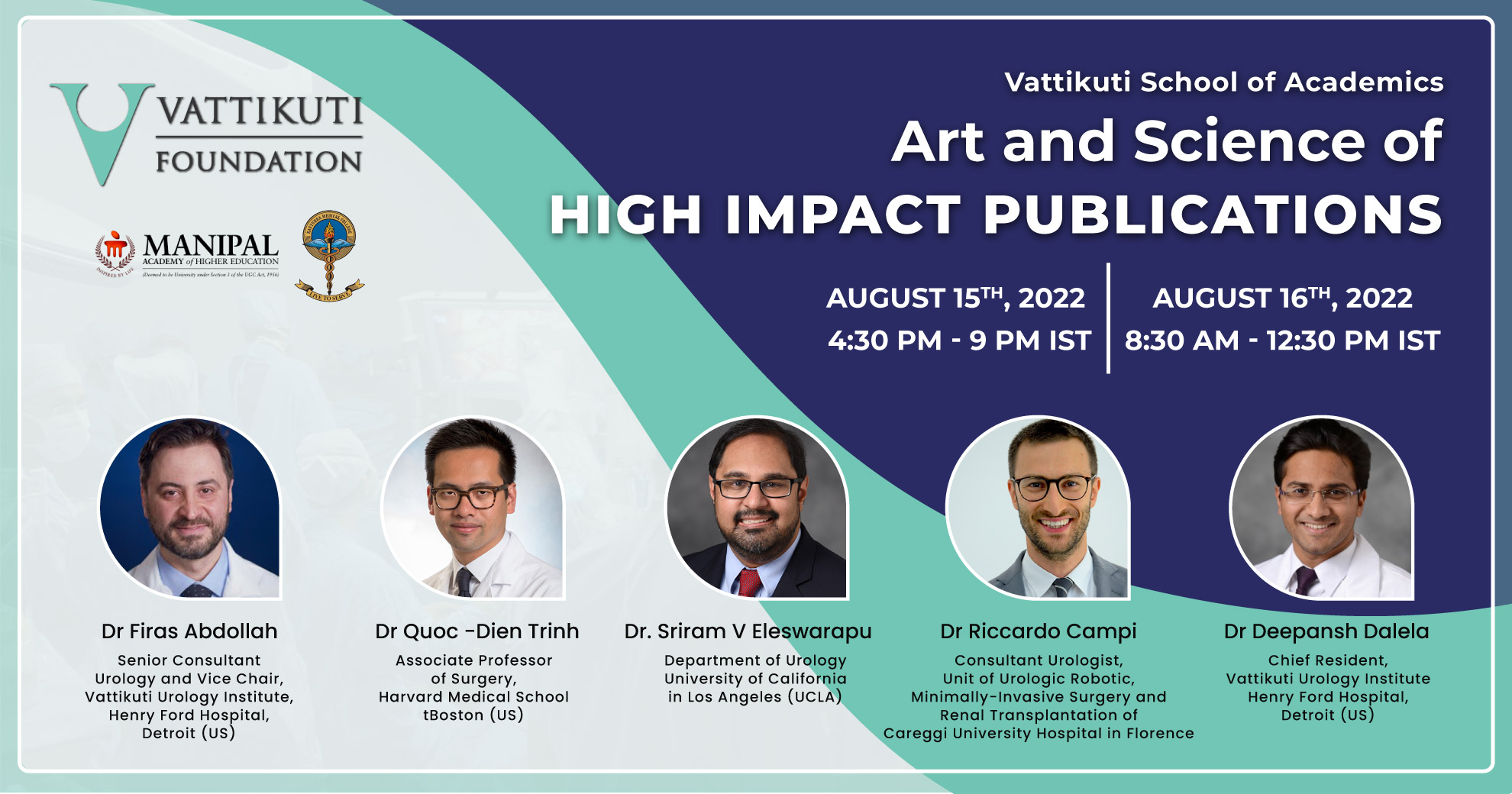 Day 2: August 16th, 2022 | 8:30 am - 12:30 pm IST
Quality and accuracy of scientific research and journal impact factors are critical to clinicians, funding agencies, employers, and society. Lately, this has become more complex for the researchers as the Editors and publishers have competing interests for impact factor ranking, to establish superiority over other journals in their landscape.
Through this course, the faculty will assist participants to develop skills to apprise the authenticity of the published research, judicious application of outcomes in clinical practice and create and share quality original research through impactful publications.
The course has been designed to suit the requirement of academic faculty, residents, and fellows notwithstanding their specialty. They would be able to learn directly from the masters to generate pointed research questions, develop skills for collecting, analyzing, interpreting, and reporting honest research outcomes and lay the foundation for problem solving and evidence-based decision making and also have a glimpse of the reviewers and editors mindset.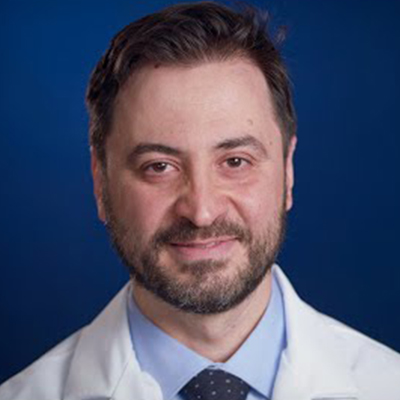 Senior Consultant Urology and Vice Chair, Vattikuti Urology Institute, Henry Ford Hospital Detroit (US)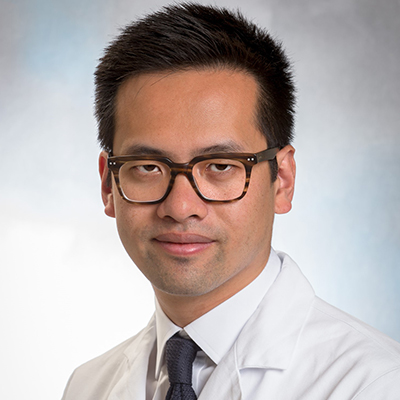 Dr Quoc -Dien Trinh
MD, MBA
Associate Professor of Surgery, Harvard Medical School Boston (US)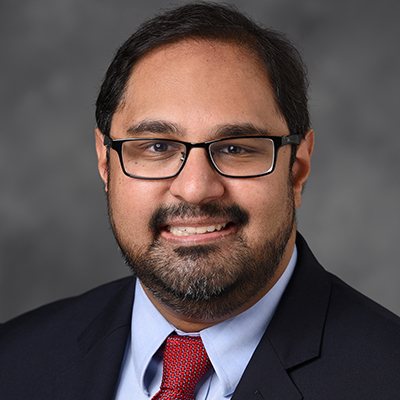 Dr. Sriram V Eleswarapu
MD, PhD
Department of Urology University of California in Los Angeles (UCLA)
Dr Riccardo Campi,
MD, Ph.D (Student)
Consultant Urologist, Unit of Urologic Robotic, Minimally-Invasive Surgery and Renal Transplantation of Careggi University Hospital in Florence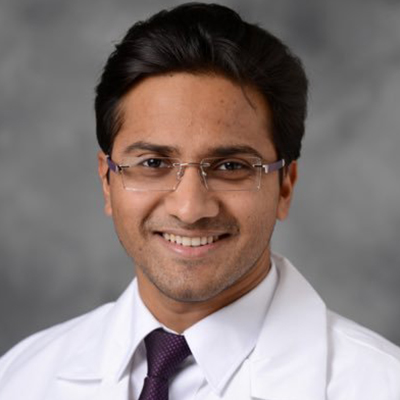 Chief Resident, Vattikuti Urology Institute Henry Ford Hospital, Detroit (US)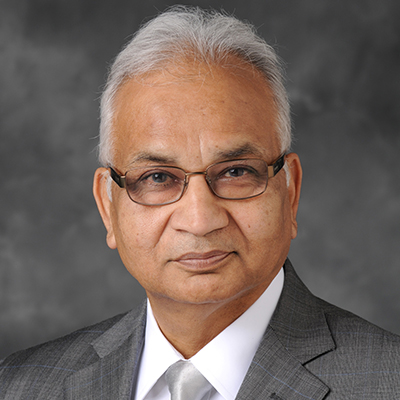 Director Robotic Surgery Research and Education, Vattikuti Urology Institute, Henry Ford Hospital,Detroit (US) CEO Vattikuti Foundation.