KS International Robotic Surgery Innovation Awards 2022
Who will the winner be? Find out whose videos submitted for the 2022 KS International Robotic Surgery competition are receiving awards. The Vattikuti Foundation invites all to join the reveal event held via Zoom. Celebrate the advancements with participants globally who use robotic technology to improve patient outcomes.
September 10th, 2022
11:00 AM EDT | 8:00 AM PT | 4:00 PM GMT | 8:30 PM IST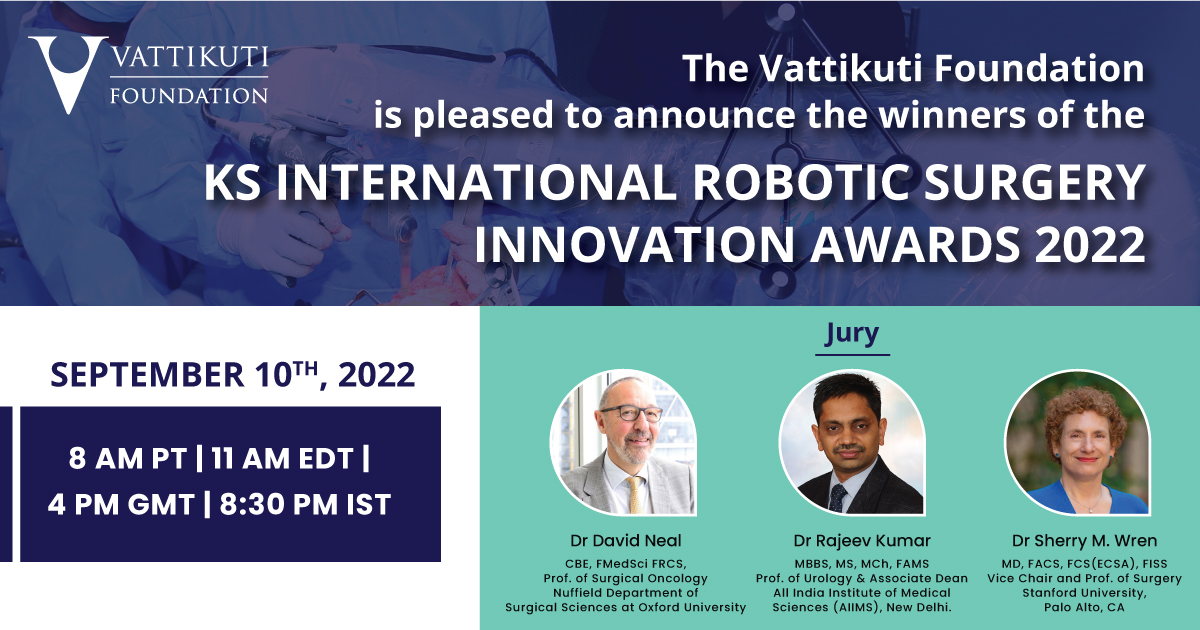 Please register for the reveal event
The winners were chosen from a rigorous multi-step evaluation process. Each video firstly was assessed for meeting the criteria technologically. Thereafter, the pool of submissions was distributed to a panel of twenty domain experts, assessing the videos for four main criteria:
● Innovation 
● Level of Evidence 
● Editing & Graphics 
● Overall Impression 
The third round of votes was cast by public crowd-voting on-line ballot. Finally a jury of three world-renown robotic surgeons chose the award recipients. The jurists include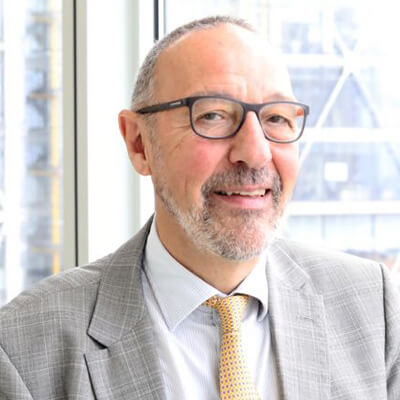 CBE, FMedSci FRCS,
Prof. of Surgical Oncology, Nuffield Department of Surgical Sciences at Oxford University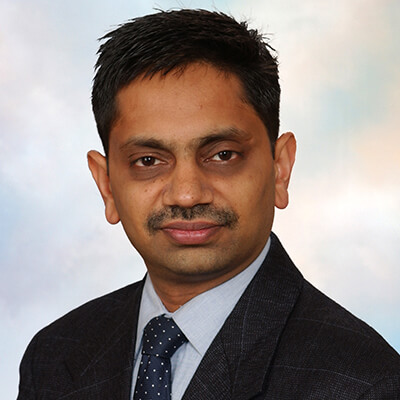 MBBS, MS, MCh, FAMS
Prof. of Urology & Associate Dean, All India Institute of Medical Sciences (AIIMS), New Delhi.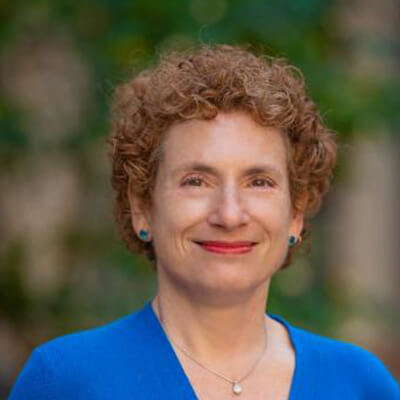 MD, FACS, FCS(ECSA), FISS
Vice Chair and Prof. of Surgery Stanford University, Palo Alto, CA
Cash prizes of $10,000 for first prize with runner-up and second runner-up awards of USD $3,000 and USD $2,000, respectively are being provided. The winners will also be invited to a robotic surgery symposium and awards ceremony celebration in November.
The community of robotic surgeons are able to use this platform and showcase their clinical acumen internationally. The library of all videos submitted will be made available for continuing education purposes on the video section of the website
Register today!
The Zoom link will be provided to you upon registration.