Prof. Alexandre Mottrie Publishes 1-Year Medtronic Hugo Results
OLV Ziekenhuis Aalst-Asse-Ninove robotic surgeon and head of the ORSI Academy Prof. Alex Mottrie and team have published the results of one-year of using the Hugo Robot Assisted Surgery System, developed by Medtronic.
The research has been published in the journal European Urology Focus and is titled: Outcomes of Robot-assisted Radical Prostatectomy with the Hugo RAS Surgical System: Initial Experience at a High-volume Robotic Center
Here is a brief portion from the Abstract:
"Clinical data on robot-assisted radical prostatectomy (RARP) performed with the new Hugo robot-assisted surgery (RAS) system are scarce. We described surgical outcomes of 112 consecutive patients who underwent RARP ± extended pelvic lymph node dissection (ePLND) at OLV Hospital (Aalst, Belgium) between February and November 2022."
We congratulate Professor Dr. Alexandre Mottrie and the whole team for advancing the science of Robotic Surgery.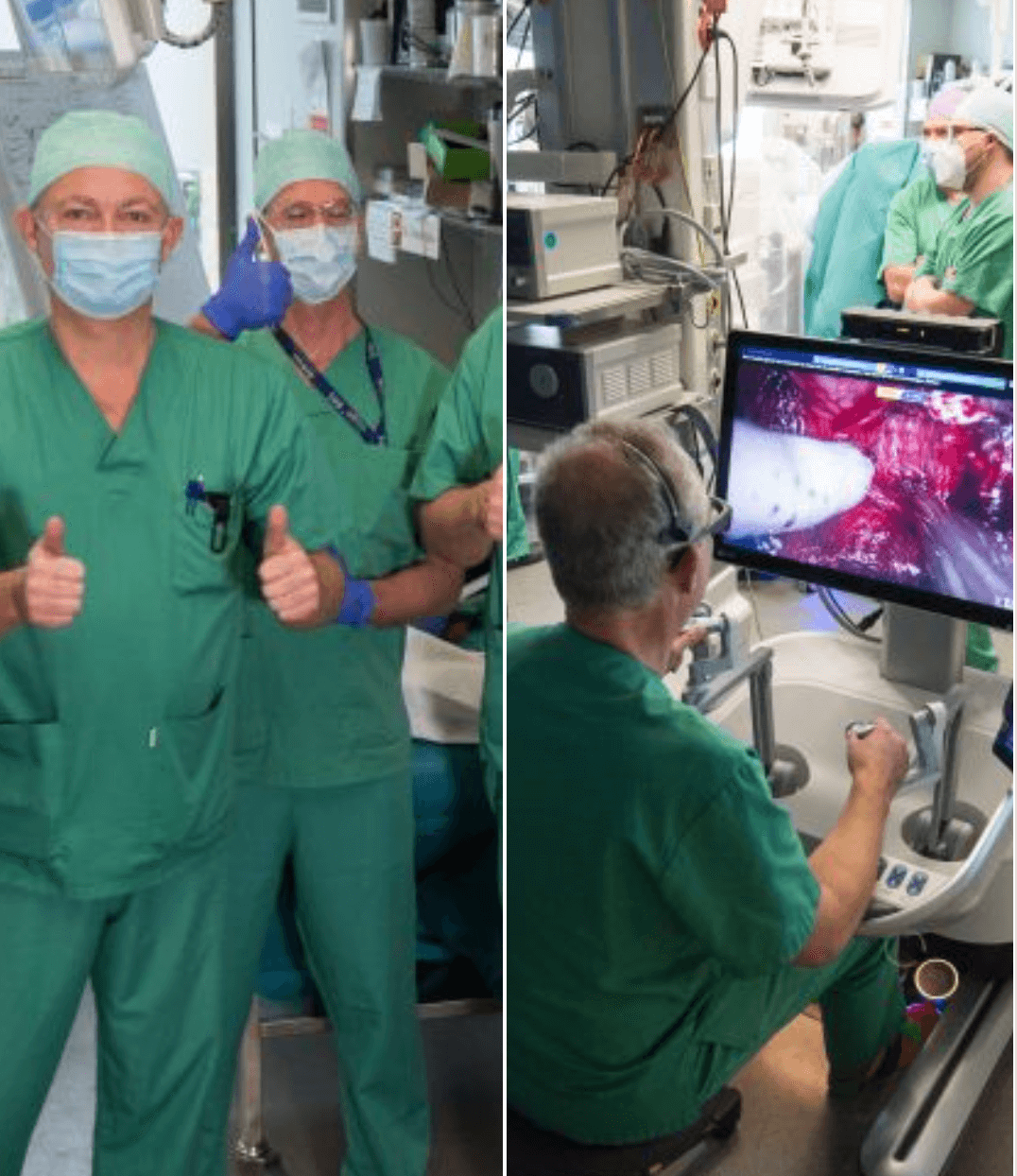 OLV Hospital/ORSI Academy, courtesy LinkedIn