Vattikuti Foundation CEO Awards Prize for Best Robotic Surgery Paper in European Urology
Dr. Mahendra Bhandari, CEO of the Vattikuti Foundation has awarded a prize of 5,000 Euros to Dr. Giancarlo Marra, lead author for an international collaborative team of researchers from Italy, France, Germany, Turkey, Spain and the United Kingdom, for their paper: Robotic Radical Prostatectomy for Prostate Cancer in Renal Transplant Patients: Results From a Multicenter Series. Their work focused on 41 renal transplant patients undergoing radical prostatectomy surgeries, because this class of patient, with their specific needs, has not seen significant research. The objective was to describe surgical techniques for these unique patients. The authors predict that the need for this surgery is expected to increase in the "future." They conclude in part that more research is needed, but that Robot Assisted Radical Prostatectomy in Renal Transplant Patients is "safe and feasable."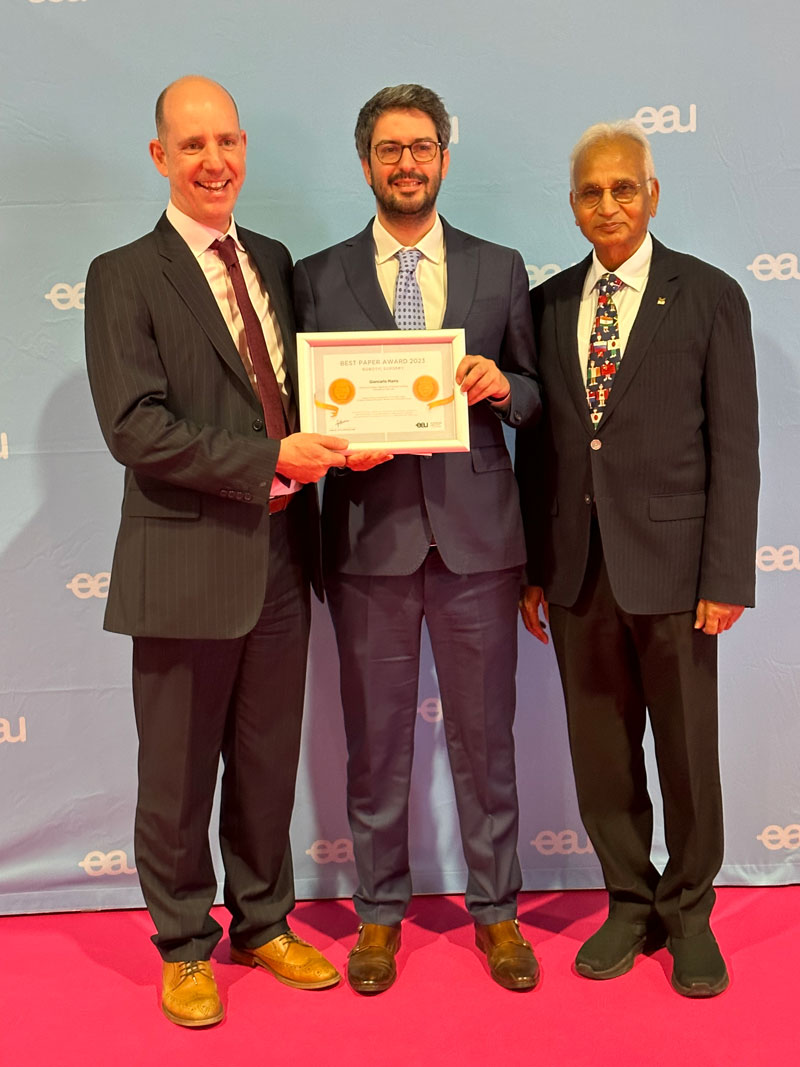 Pictured: James Catto, Editor, European Urology; Dr. Giancarlo Marra, lead author; Dr. Mahendra Bhandari, VF CEO
The article (accepted May 26, 2022), was published in European Urology 82, pages 639-645. We invite you to read the complete findings there.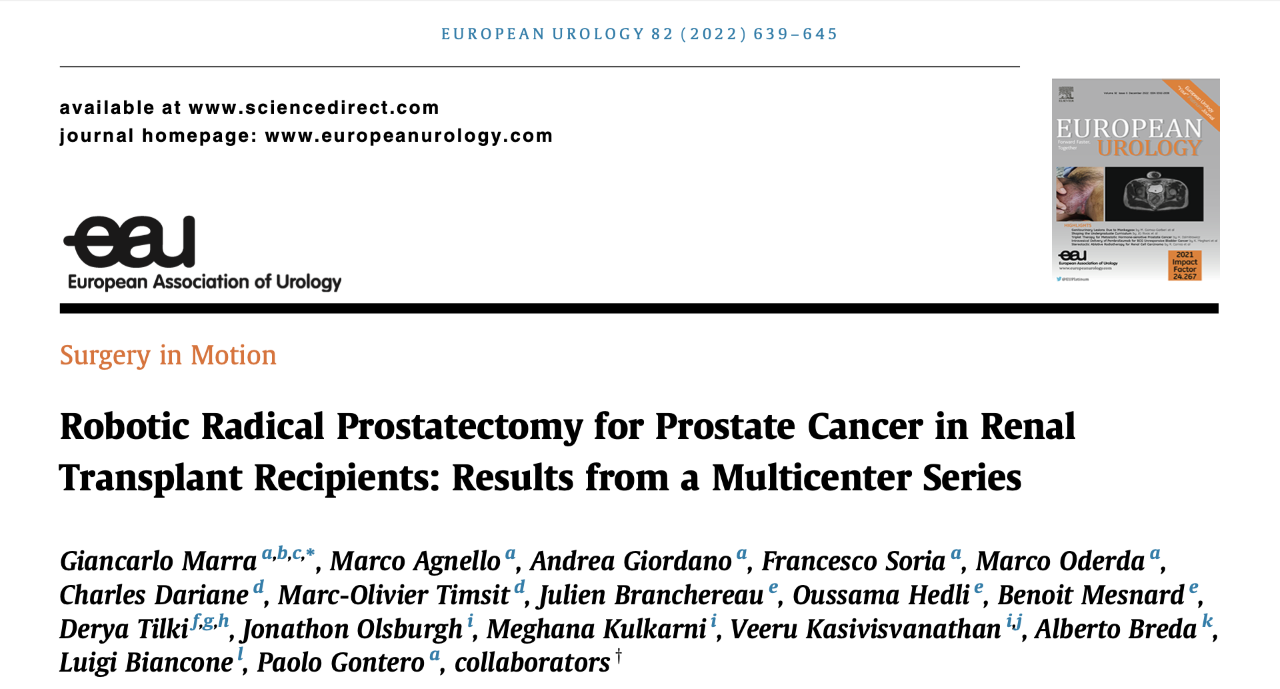 "The Vattikuti Foundation is once again pleased to support significant research focused on using robotic surgery. We congratulate Dr. Marra and his collaborative team and thank them for moving the science of robotic surgery forward to benefit patients everywhere. I also wish to thank the EAU and staff at European Urology for their efforts, which lead the world in urologic knowledge."
Dr. Marra spoke with VF CEO Dr. Mahendra Bhandari shortly after receiving the award: "Thank you very much for this prestigious award, it's really an honor for me and for us... Clinically speaking, the importance of the paper is to show that robotic surgery is feasible without major complications in patients who have received a previous renal transplantation."
Previous winners of the Best Paper prize have presented their work at Vattikuti Foundation-sponsored symposiums in India and last November in Miami for their Humans at the Cutting Edge of Robotic Surgery symposium.
The Vattikuti Foundation was started by Raj and Padma Vattikuti, with the mission of improving the lives of people all over the globe. One of their most significant accomplishments continues to be the funding of robotic surgery research and training, which has changed the face of surgery around the world for over two decades.