VF Supports Kashmir Colorectal Event
Recently, the Vattikuti Foundation was asked by our former Vattikuti Fellow, Dr. Shabnam Bashir, to help sponsor a colorectal awareness program. Little did we know what a huge success it would be due in no small part to her efforts. Here is her report to the Foundation:
Our 2nd super successful Annual Colorectal Cancer Awareness mega event!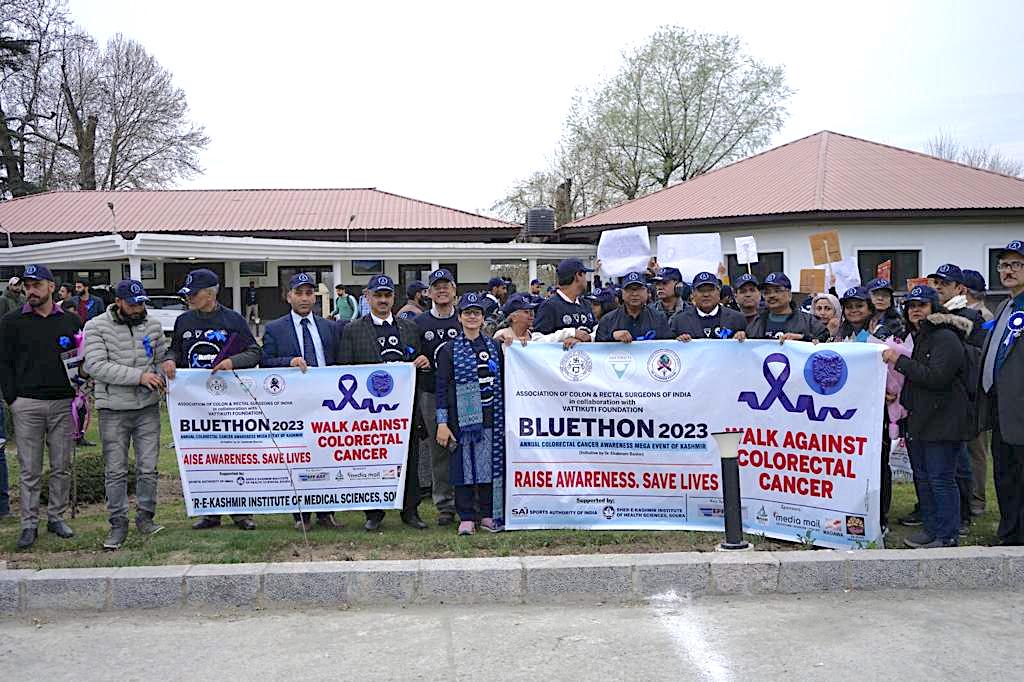 Bluethon – Annual Colorectal Cancer Awareness mega event of Kashmir was initiated by me (Dr. Shabnam Bashir) under the aegis of the Association of Colon & Rectal Surgeons of India in March 2022. This year it was our 2nd BLUETHON, which was done in collaboration with the Vattikuti Foundation on 17th March at Nigeen Club, Srinagar, Kashmir.
March is observed as Colorectal Cancer Awareness Month. As per Kashmir's state cancer registry, in Kashmir, around 20% of Colorectal Cancer patients are <35 years of age! A lot of advancements have been brought in as far as the diagnosis, treatment, and survivorship of Colorectal cancers is concerned but we don't have a robust screening program for the masses in our country of India due to resource limitations. The other very important fact to remember is that the majority of Colorectal cancers ( to the tune of 90% ) are preventable if diagnosed in polyp stage, as it usually takes a decade for adenomas to become cancers.
Hence, there is a huge need to raise awareness about screenings and the benefits of early detection on the ground level so that more and more people become aware of the signs & symptoms, so that they go for individual screenings, leading to early detections.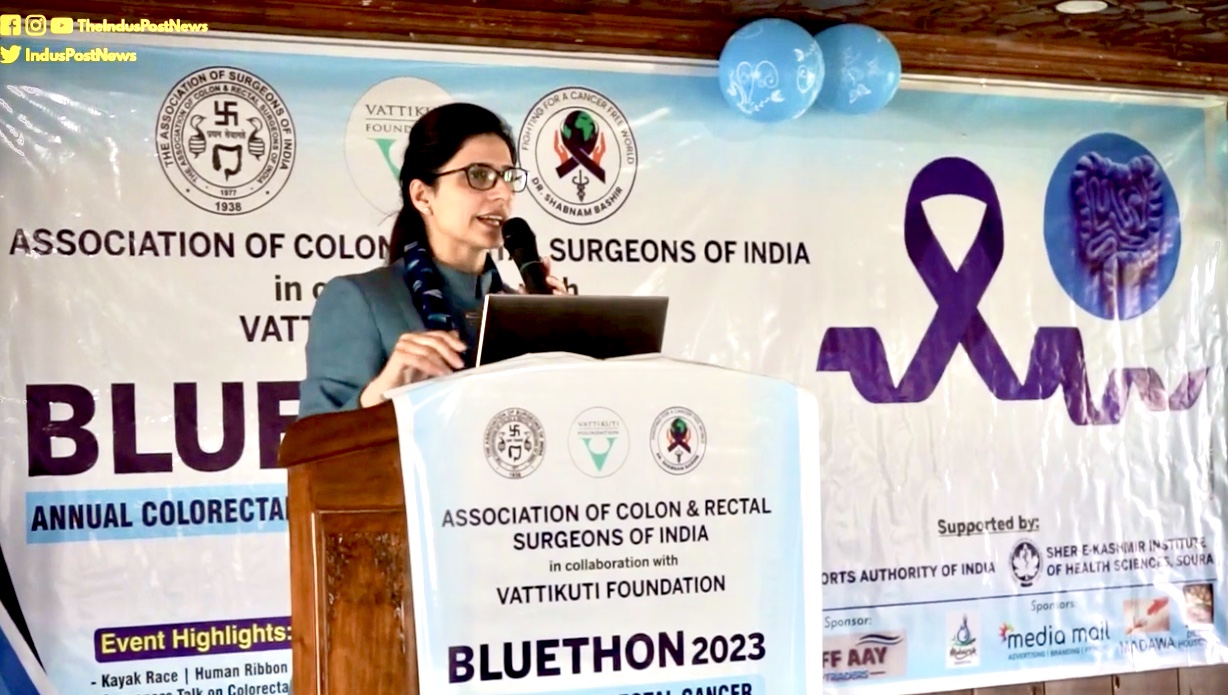 Vattikuti Foundation has always been committed to such noble causes that bring in any positive change in communities and I am highly grateful for their support in my mission of betterment of healthcare facilities in Kashmir.
"We congratulate Dr. Shabnam Bashir on her outstanding efforts- and outstanding results," says VF CEO Dr. Mahendra Bhandari. Informing the public about proactive, preventive measures is one of the most important means to improve the health of the population."