Dr. Anupama Rajan Babu Celebrates 1000
Longtime Vattikuti Foundation friend and partner surgeon Dr. Anupama Rajan Babu has reached a milestone in her career: 1000 Robotic Surgery Procedures. She shared this news in a LinkedIn post yesterday (September 24, 2023).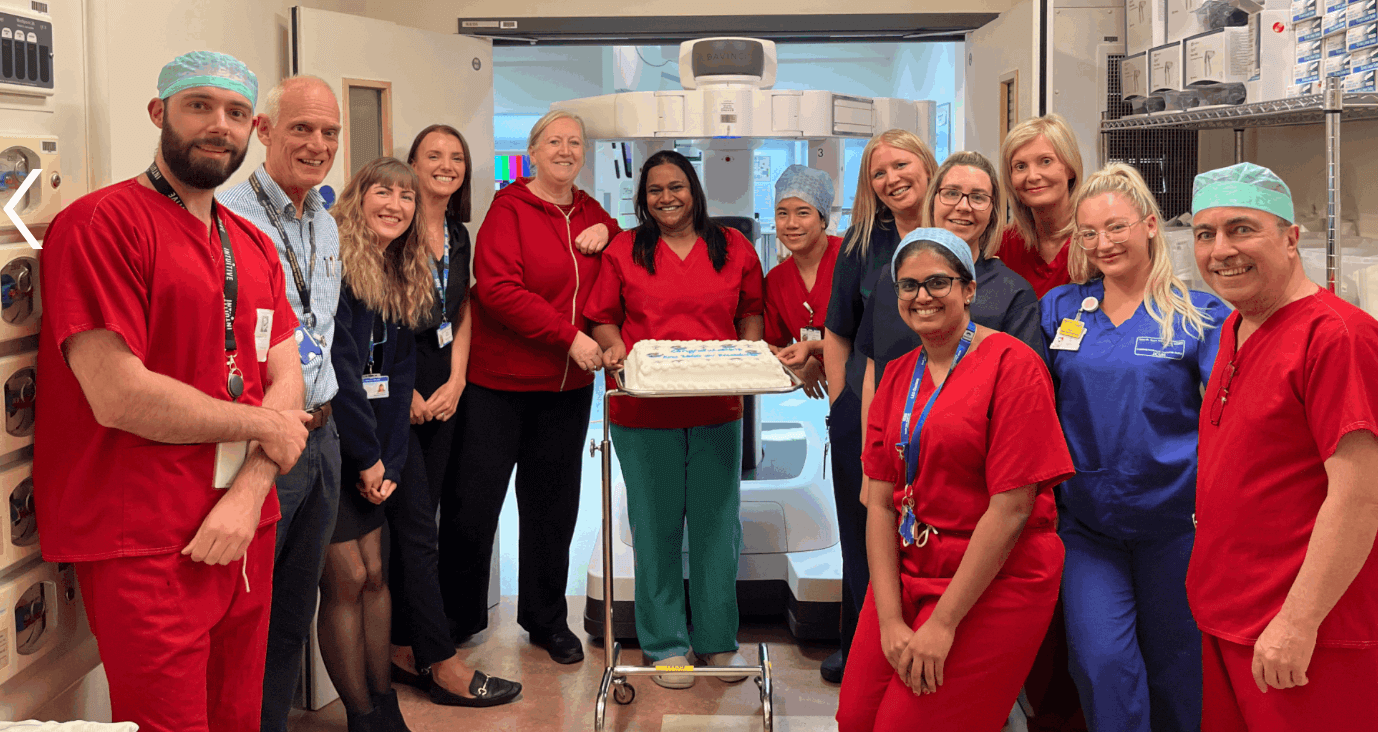 "I'm excited to share my personal milestone of reaching 1000 robotic surgeries.Extremely happy that benefit of robotic surgery with faster recovery could be provided to 1000 women with gyn cancers Lucky and proud to be associated with wonderful surgical teams at James Cook University hospital, UK and Amrita Institute of Medical Sciences, India Big thank you South Tees Hospitals NHS Foundation Trust and Amrita Institute of Medical Sciences and Research Centre Amrita Hospital, Kochi for helping me reach this personal milestone. "
Her post continues: "Thank you Intuitive,Vattikuti Foundation Coleen Milton-Jones Shannon Conroy Vineeth Vijayan Srinivasan Moorthy Abhijeet Patwari AGRS (Association of gynaecological Robotic Surgeon of India) Dr Viral Patel MCh Gynecological Oncology Mahendra Bhandari Sanjiv Kataria Dr Aarthi S Jayraj Dr. Kamal Malik Rhys Roberts"
She received a celebratory cake from her team: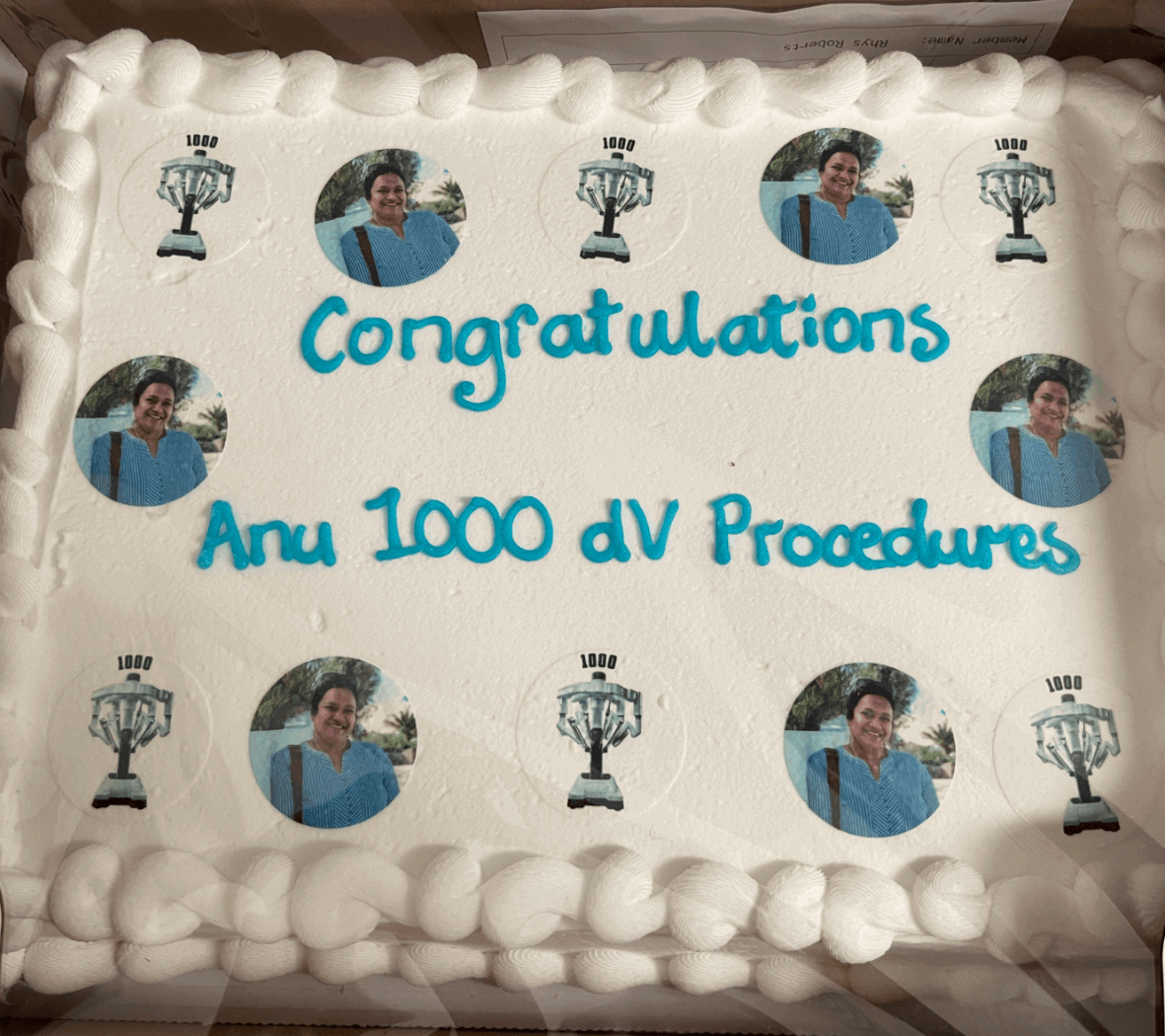 The Vattikuti Foundation shared this message on her page for all to see:
"Thanks for ALL that you have done for not only your patients, but for countless surgeons that you have helped along the way! Best Wishes."
Once again, we wish her heartfelt congratulations on this incredible accomplishment in her distinguished career.