VF to Participate in the 12th Annual Techno-Urology Meeting
It will be the latest of an ongoing annual series of high-tech meetings with topics at the cutting edge of Urology. Our friends at San Luigi Gonzaga Hospital and the University of Turin will be hosts for the 12th Annual Techno-Urology Meeting February 29th & March 1st, 2024. Professor Francesco Porpiglia, Department of Urology, San Luigi Gonzaga Hospital, University of Turin, Orbassano, Italy is the Chair of this event, labeled 'Exploring the Metaverse."
Scheduled topics are: IV Generation of 3D Virtual Models; Towards Biological Digital Twins; Surgical Planning Into the Uro-Verse.
VF CEO Dr. Mahendra Bhandari has been invited to take part, and is scheduled to co-moderate two sessions: "Digital twin assisted planning for HOOD-RARP with & hydro-dissection," presented by Dr. Ashutosh Tewari; the second session being: "Digital twin assisted planning for retroperitoneal surgery," presented by Dr. James Porter. Of the event, Bhandari says: "This is a very significant technical meeting."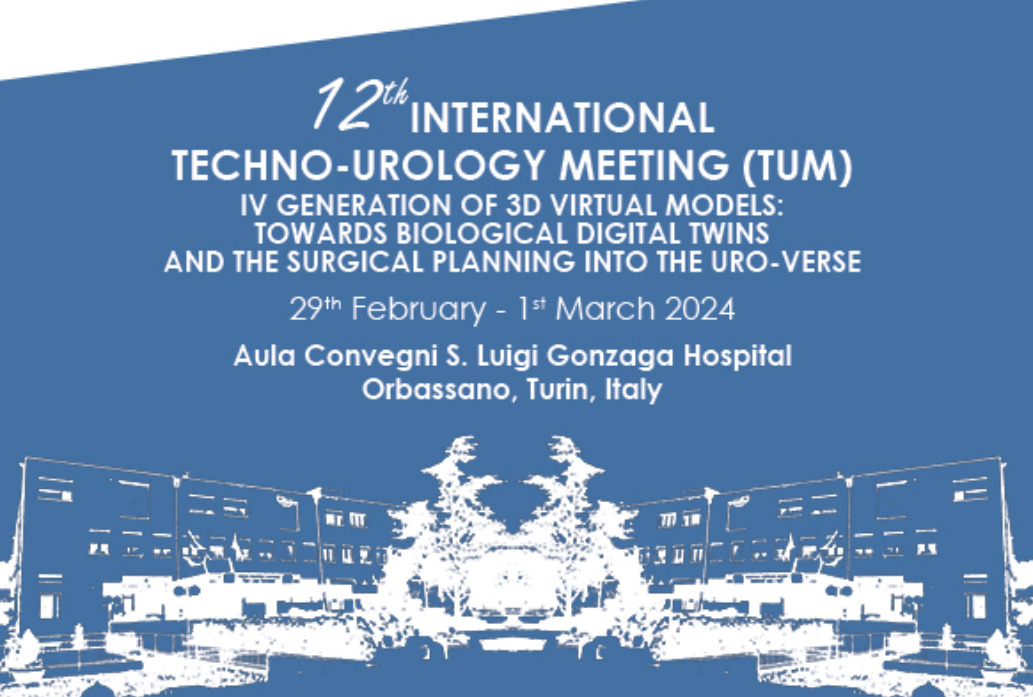 Several of the World's most noted Urologists will be presenters. In addition to those already mentioned, expected presenters include: Alex Mottrie, Ali Gozen, Alberto Breda, Renaud Bolens, Peter Wiklund, Riccardo Autorino, Edward Cherullo, Craig Rogers, Simone Crivellaro, Alessandro Antonelli, and many others.