Vattikuti Foundation Sponsors EAU Second-Prize Robotic Paper in European Urology
In addition to sponsoring the prize for Top Robotic Surgery Paper in European Urology (which went to an international team *, Dr. Mahendra Bhandari has awarded a prize of 2,500 Euros for Second Prize Best Scientific Paper on Robotic Surgery:
Robot-assisted Prostate-specific Membrane Antigen–radioguided Salvage Surgery in Recurrent Prostate Cancer Using a DROP-IN Gamma Probe: The First Prospective Feasibility Study
European Urology; Volume 82, Issue 1, P97-105, July 1, 2022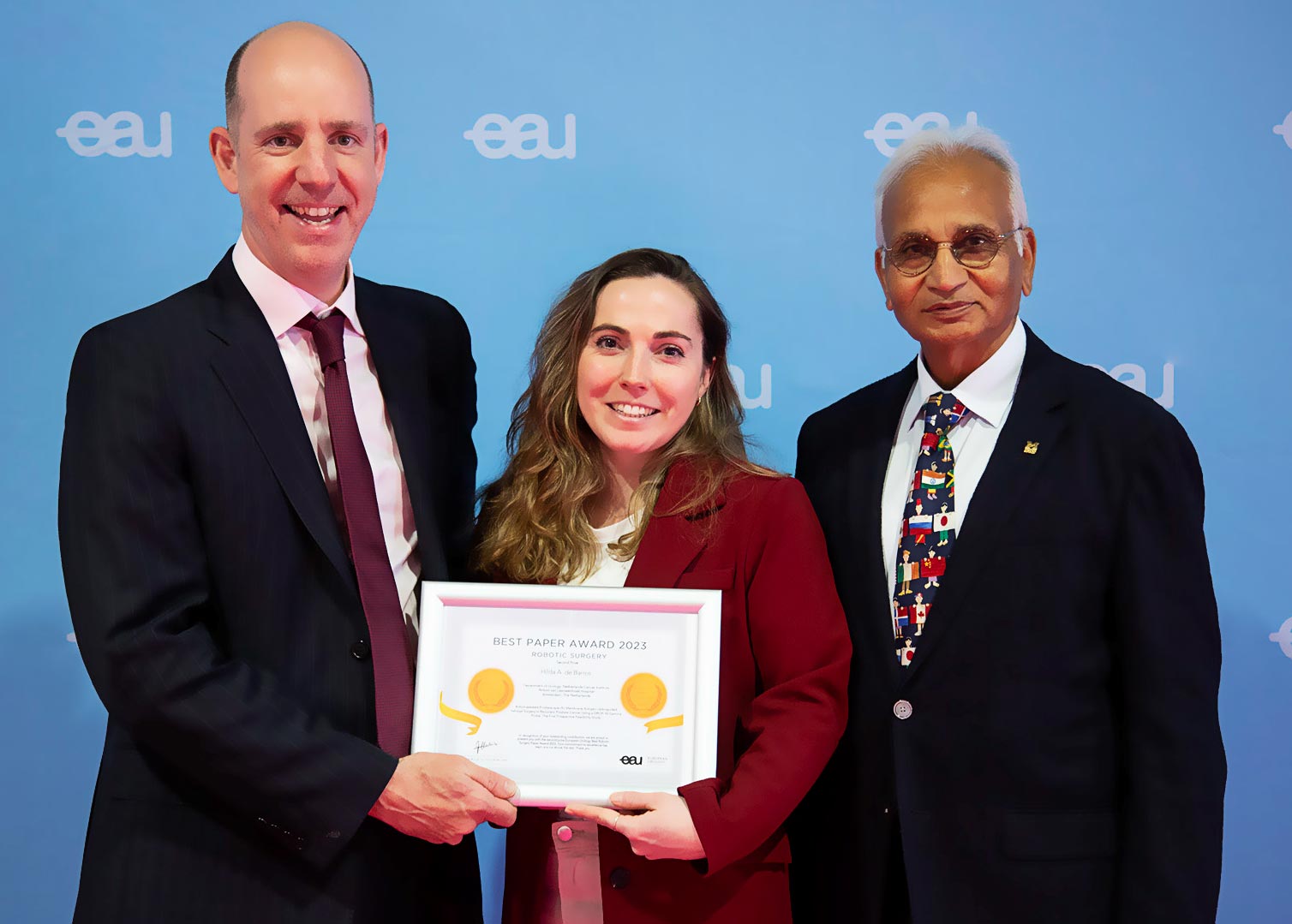 Drs. Jim Catto and Mahendra Bhandari present award to Anne-Claire Berrens, on behalf of Dr. Hilda De Barros for the Second Prize paper.
Dr. Hilda De Barros was Lead Author for an international team from The Netherlands and Germany.
"It is most encouraging to see the scientific collaborative forces driving patient care to new levels with robotic tools," says VF CEO Dr. Mahendra Bhandari. "The Vattikuti Foundation is proud to support the innovators who earned the respect of the editors of European Urology."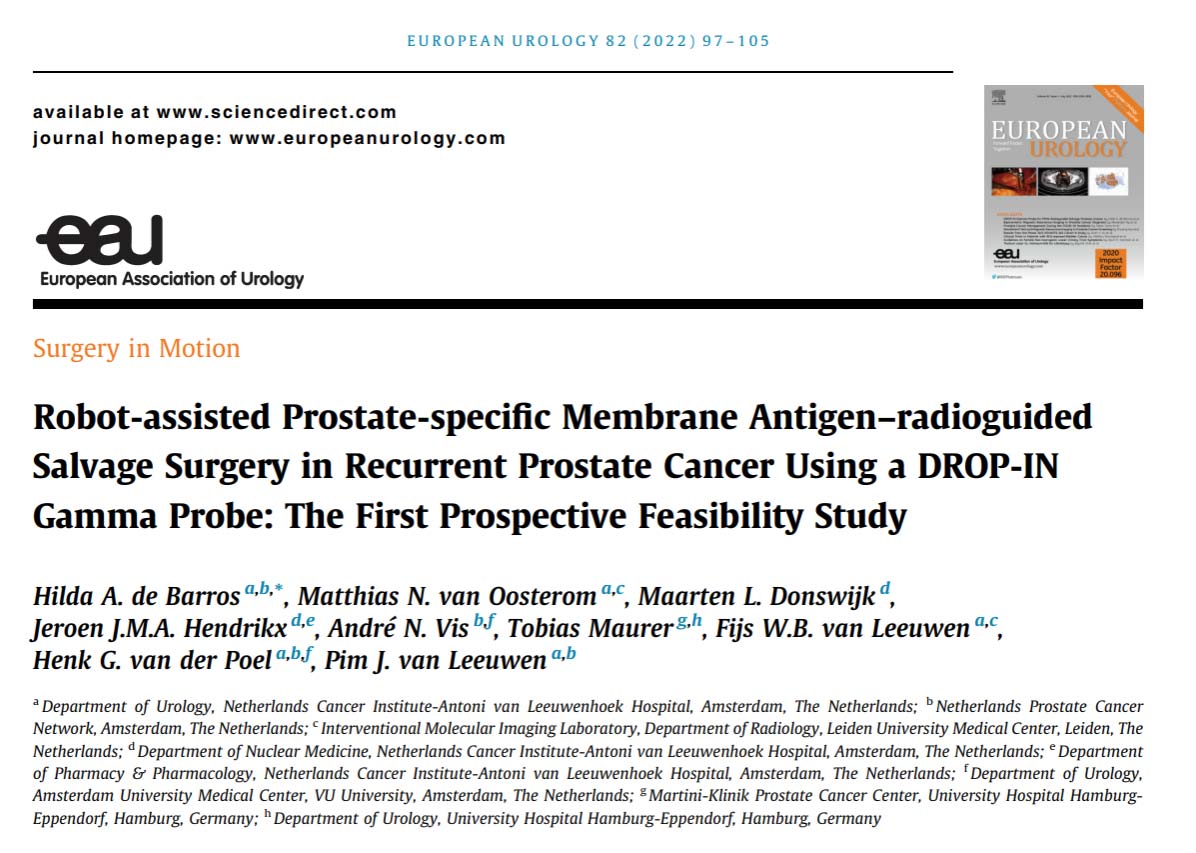 The paper was based on the study of 20-patients whose prostate cancer had been diagnosed as recurring the pelvic region up to 3-times. Using prostate-specific membrane (PMSA)-targeted radio guidance, which has previously found to be beneficial during open procedures, the team used a miniaturized, minimally-invasive drop-in gamma probe robotically. An injectable radioactive tracer was used in conjunction with the gamma probe. The Authors state that "This procedure holds promise for improving the intraoperative identification and removal of prostate cancer lesions."
Please click here to know about the 1st prize article.